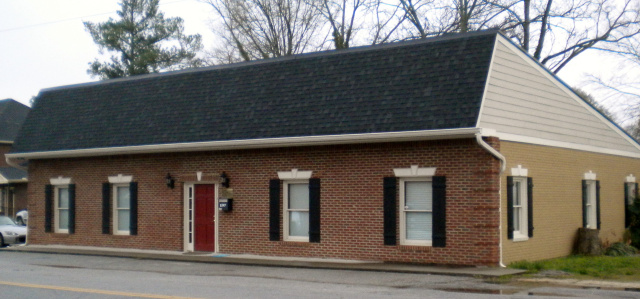 8397 Duncan Street, Douglasville, Ga 30134.
We are next door to ACE Hardware.
Click on map page for a detailed map to our office location.
How do I become a tax client?
We make it easy!! Complete both the 2022 Tax Organizer, 2022 Engagement Letter and gather all of your tax return documents and drop them off at our office. (See map) If you have a complex return, you can call 770-949-0723 and make an appointment. Camp Pilgrim is ready and willing to help you with your taxes and all other accounting needs. We offer a price per form preparation charge which can save you money.
In West Georgia, Camp Pilgrim CPA is the Premier Solution for all of your Tax and Accounting needs, both personal and business.
Tax Preparation and Planning
Camp Pilgrim has the expertise to provide you with the services that you need. Dedicated to keeping our tax preparation skills honed with continuing education courses throughout the year, we are highly qualified to prepare tax returns for all fifty states. Our goal is to make the preparation process as easy as possible for you and minimize your tax liability with careful planning. Whatever your circumstances may be, we are here to give you the best advice to help you get through life's challenges.
Whether you need past or current year returns prepared, want to start a non profit organization and need the application process made simple for you, are an officer of a non profit organization and need the tax return prepared or need to plan for retirement or your child's education, our professional team can assist you with all of your needs.
This office provides many services, including the following:
Individual Tax Preparation
Business Tax Return Preparation
Non Profit Tax Return Preparation
Non Profit Applications
Gift & Estate Tax Return Preparation
Partnership & Corporate Tax Preparation
Out-of-State Tax Returns
Business Start-Up
Bookkeeping Services
Payroll Services
Managing payroll may not seem like a critical task until something goes wrong. It can be time-consuming, but, more importantly, it requires a good knowledge of the tax laws and deposit rules.
At Camp Pilgrim, we can simplify the payroll process for you. We assist in all areas of payroll and can provide full-service payroll duties upon request. Your only responsibility is to obtain and provide employee data, such as the hours worked and other related information. Upon receipt of your data, we'll take it from there.
We offer a wide range of services, which include the following:
Checks or Direct Deposit for Your Employees
Payroll Reports
Quarterly Tax Forms
Year-End Tax Forms Tax
Deposit Services
W-2s and 1099s